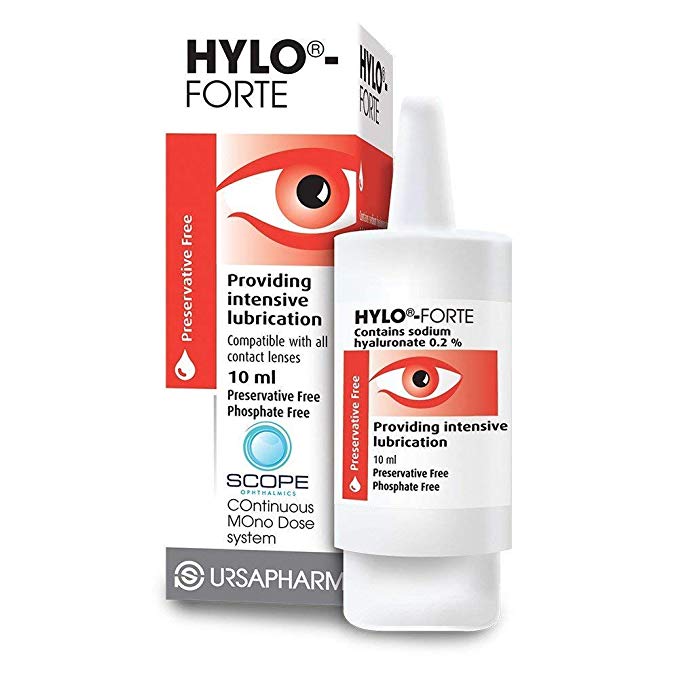 Scope HYLO-Forte eye drops
€13.50
HYLO-Forte eye drops contain 0.2% Sodium Hyluronate.
Hylo Forte® contains a natural occurring substance called 0.2% Sodium Hyaluronate which replenishes the tear film

The surface of your eye is covered by a thin layer of tears, called the Tear Film which protects, nourishes and lubricates the eye.
Tears are produced by several systems, and if any part of these systems break down, it can result in a reduced quality or quantity of tears
At a concentration of 0.2% HYLO-Forte eye drops offers a longer, more intensive treatment for moderate to severe and persistent dry eye symptoms

Hylo-Forte Eye Drops provide soothing relief from the symptoms of dry eyes, such as soreness, irritation or a gritty sensation.