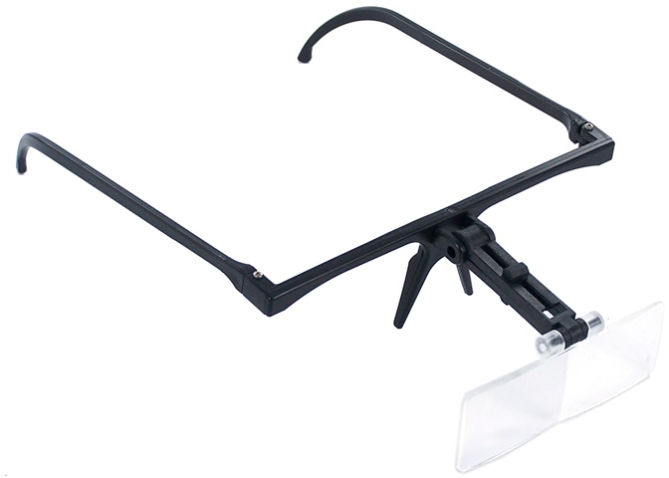 Clip-On Binocular Magnifier
€45.00
Magnification; 1.75x, 2x, 2.5x or 2.75x
The Clip-On Binocular Magnifier dual lens system eases eye strain by convergence on focal point
Light weight frame easily clips onto most spectacles or may be used with binocular frame (included); flips up and out of the way when magnification is not needed
Ideal for reading fine print, sewing, art projects, etc.
When it comes to magnifiers, the higher the magnification power the smaller area that you have for seeing through. As a general rule, you want the magnifier with the least power required to give you a wider field of view.
UPC; 033096000845, 033096000869, 033096000876 or 033096000852